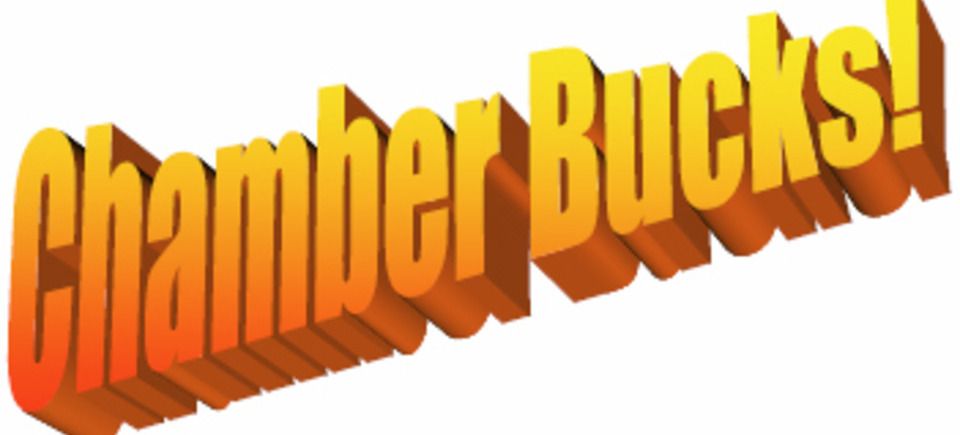 They offer a great advantage of keeping dollars in Fayetteville and Lincoln County!

Here's how they work-To the purchaser:
Please remember to fill in the Name of Recipient on back of slip.
Bucks may be spent with Chamber of Commerce members only.
Look for the blue Chamber plaque displayed in area businesses or pick up a list of members, in the Community Guide, at the Chamber office, or
here
.
To the Merchant:
Before accepting Chamber Bucks, please make sure the Pay to the Order of is filled out on back of slip.
In order for the bank to credit your account, record the total amount of the Chamber Bucks on your bank deposit slip as Cash. All our local banks gladly accept them: Bank of Lincoln County, CB&S Bank, FirstBank, First Commerce Bank, First National Bank, Redstone Federal Credit Union, and USBank, Special arrangements can be made with Regions Bank accounts.
If the purchase requires change back, consider a store credit that costumer may use in your business on their next visit.
 Do not redeem Chamber Bucks for cash to individuals.To the Bank: 
In order to accept, please make sure the Name of Recipient & Pay to the Order of is completed on slip.
Accept deposits made to Fayetteville-Lincoln County Chamber of Commerce members Business Accounts only.
Do not redeem Chamber Bucks for cash to individuals or deposit into bank accounts
.
If you have any questions please call the Chamber office 433-1234.
We appreciate your being a part of the Chamber Bucks program!